Open Application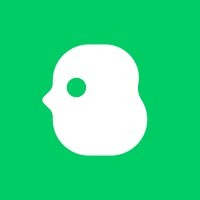 Bird Buddy
Kalamazoo, MI, USA
Posted on Thursday, March 2, 2023
Want to become a part of our Talent Network? Apply now!
At Bird Buddy, we are all about learning and evolving, and doing so with a dynamic team of creative individuals. So, even though we may not be searching for any new flock members, maybe you feel you've got what it takes, a certain je-ne-sais-quoi that would make an outstanding addition to the Bird Buddy team.
Alright, we are listening.
Whether you would like to apply to one of our departments or suggest a new position altogether, send your CV and cover letter our way. Let us in on what you are passionate about, what you do, what makes you tick. Who knows, we may just be a match made in heaven.
What's in it for you?
Well, you would only get to work with some of the kindest and smartest people ever, each with their own talents, but united in their love of birds and their dedication to bring people closer to nature! And we are dedicated to bringing you closer to your goals, and allowing you to develop your career as part of the team. The sky's the limit. Literally. Of course, all work and no play makes for a pretty boring life, so we give each of our colleagues at least 25 days of annual leave to spend on resting and relaxing with your family and loved ones. Speaking of family; if yours happens to include a furry friend, they are more than welcome at the office. The more the merrier!
Does Bird Buddy sound like the place to be? Apply now!
About Bird Buddy
It all started in 2020, with an idea, a dream and a love of birds. Bird Buddy is so much more than a smart bird feeder. It's about building a brand and a company, about reconnecting people with nature. Of course, we need that beautiful piece of hardware that people would love to have in their yard, but it is the (re)connecting with nature and bringing joy into the lives of people all over the world that makes us get up in the morning.