Quality Engineer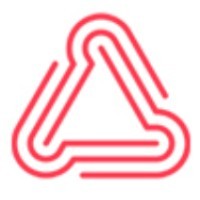 CloudNC
Quality Assurance
Chelmsford, MA, USA
Posted on Tuesday, March 21, 2023
Who are CloudNC?
CloudNC is a dynamic manufacturing company. We utilise innovative processes with 'state of the art' manufacturing techniques including AI on the latest equipment to deliver cost effective, superior tooling and component solutions for the metallic components industry.
We support high profile customers across a variety of sectors, including automotive, aerospace, defence, motorsport and commercial industry.
As we are growing we are now looking for a Quality Engineer to join the team! This person will be a very important addition as Quality Engineers define the methods and equipment that development and production teams use to measure the quality characteristics of a process or product.
On offer is the opportunity to play a key part in this company's fast paced scaling and growth to become a market leading manufacturing solution in a world class facility.
We work to engineer, manufacture, and develop the innovations that will enable us to produce the highest quality metallic components to customer requirements, whilst reducing lead times and cost.
What you will be doing…
● Managing the Q_PULSE Quality Management System.
● Monitoring an entire production process and performing regular tests to identify potential problems and malfunctions in the initial stages.
● Ensure products adhere to company, customer and regulatory requirements.
● Implement systems to improve production processes and procedures.
● Using A3 and 8D methodology to identify the root cause of technical issues and perform containment, corrective and preventive action plans.
● Preparing reports and documentations on malfunctions and corrective measures.
● Reviewing product blueprints and quality documentations.
● Setting and tracking assurance goals.
● Coordinating with external Quality Assurance Auditors and Technicians to ensure legal compliance.
● Working with internal teams to improve the quality of products for enhancing customer satisfaction.
● Working with customers to build strong relationships and close out non-conformance issues.
● Tracking quality KPI's looking for improvements.
● Implementing continuous improvement processes within manufacturing.
● Auditing systems to the AS9100 aerospace standard and others as they become implemented.
● Determining quality metrics for all manufacturing procedures.
● Implement a Lesson's Learnt and Best Practice culture.
Your experience…
● Ability to take the initiative and make sound judgments in work methods and interpreting goals.
● Ability to work independently and in teams with infrequent supervision and reviewing.
● High attention to details to ensure accurate manufacturing, installation and operation of products.
● Good analytical, critical thinking and problem-solving skills and the ability to conduct root cause analyses and devise suitable preventive action plans.
● Excellent verbal and written communication skills to communicate new processes clearly and document critical aspects of the job.
● Sincere work ethic for adhering to standards and managing potential harmful effects on timelines and budget, and the ability to operate under pressure.
● Excellent customer and supplier relationship tools.
● Excellent interpersonal and team-player skills.
● Good mathematical skills and proficiency with computer software including Microsoft Word, Excel and Outlook.
● Excellent understanding and use of all relevant company business systems.
What you will receive…
In return for your efforts supporting our mission, you will receive the following benefits & perks
● Competitive Salary
● Stock Options
● State of the art equipment
● Private Healthcare
● Pension
● 30 Days Annual Leave
● Hack Day Lunch
● ThanksBen Benefit
We take pride in providing an encouraging environment, sharing ideas, learning and striving to be the best you can be. We care about learning and progression offering internal & external training, conference tickets, and onsite speakers for panel events
Equal Opportunities Statement
We are proud to be an equal opportunity employer, valuing individuality and embracing all people. The success of CloudNC is a result of diversity of thought. We recognise this comes from people truly belonging. We encourage different perspectives and skills to collaborate towards our mission - disrupting the manufacturing industry. We celebrate diversity and continually improve our inclusivity efforts.
If you feel you could be a good fit for the opportunity please apply, we would love to hear from you!