Manufacturing Recruiter/Talent Partner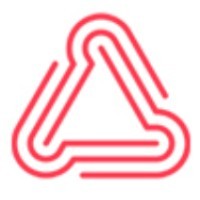 CloudNC
People & HR
Chelmsford, MA, USA
Posted on Thursday, April 20, 2023
Talent Partner (Manufacturing)
3 month FTC, possible extension
Chelmsford & London based
Who are CloudNC?
At CloudNC we are ambitiously and successfully developing deep technology that automates CNC Manufacturing. We have a factory running commercially to produce intricate and high-specification work for our clients which allows us to also tie in our software to a tangible, physical output.
We are driving a manufacturing revolution (Industry 4.0) and we have achieved notable success and world firsts where others have failed. We are ambitiously scaling up having closed on our Series B, achieving partnerships and investments by the best possible organisations in our respective industries – including Autodesk (multi-industry software world leader), Lockheed Martin (the largest aerospace/defence company in the world), and British Patient Capital (arm of the UK Gov's British Business Bank focused on pushing British R&D in large potential large scale tech companies).
We have been featured in Forbes and technology linked organisations (e.g. TechCrunch, The Engineer etc.), we were awarded and named as Technology Pioneers by the World Economic Forum and our founders are listed in the Forbes 30 under 30.
What it's like to work together.
We are embarking on a strong scaling strategy and pivotal to this success are the people.
We are guided by the mission and by being humans of empathy, intellectual curiosity, collaboration, and continuous improvement/development (of self and the team).
We are over 100 people strong, with the ambition to double this headcount in the near future. We operate a "flexible first" environment, our HQ office is based in London and our modern factory is based in Chelmsford, Essex.
Location: You will need to be in our Chelmsford office/factory once a week and in our London office once a fortnight. We are flexible with working from home days and flex hours.
The People & Talent Team: The People & Talent team are a key function that has driven CloudNC's growth to date and continue to attract, hire and support the best talent in the market to be successful at CloudNC. The talent team are highly collaborative with hiring managers and colleagues. We immerse ourselves in understanding our factory operations, technologies, product roadmaps and culture. We're a team of naturally curious individuals who want to understand the full context around hiring for a particular role and lead on prioritisation meetings with stakeholders. For this role you would have joint leadership from the Head of Talent (London) and the Manufacturing HR Manager on site in Chelmsford.
What you'll be doing: This is a unique opportunity for a talented recruiter to represent a scaling technology company that is building highly automated CNC factories, running 24/7 powered by our unique technology.
Candidate Experience
You will be the first point of contact for candidates for manufacturing, engineering and Business Development roles who will rely on you to make an amazing introduction to CloudNC. You will ensure that every candidate is deeply informed about the company history, manufacturing strategy, benefits, interview process and the finer details of the work we can offer them. You'll enjoy engaging in conversations with top manufacturing talent who will be excited about life at CloudNC's manufacturing operation as we are turning traditional culture on its head by unifying manufacturing and technology.
We're a match if you have...
Experience in a recruitment role (manufacturing sector, but open to other areas of engineering/factory operations/Machining)
Experience of internal stakeholder management (including requirement gathering, scope, education exercises/conversations and expectation management)
Experience headhunting passive candidates
Experience using an applicant tracking system
Excellent influence, negotiation and closing skills
Ability to gain wide market knowledge in the area in which you currently work in
Demonstrable knowledge of the challenges businesses have faced and how resourcing strategy supports this
Demonstrable analytical and cross-referencing skills
High drive to move processes along, resolve issues, answer questions and ultimately ensure results
Passionate about hiring top tier talent and talking about a business in dept.
Equal opportunities statement.
We are proud to be an equal opportunity employer, valuing individuality and embracing all people. The success of CloudNC is a result of diversity of thought. We recognise this comes from people truly belonging. We encourage different perspectives and skills to collaborate towards our mission – disrupting the manufacturing industry. We celebrate diversity and continually improve our inclusivity efforts.