Senior ML Researcher (Genomics)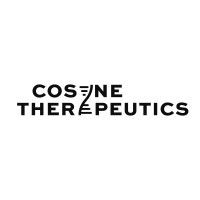 Cosyne Therapeutics
Software Engineering, Data Science
London, UK
Posted on Tuesday, August 22, 2023
Senior Machine Learning Researcher - Genomics
London (Full-time or Hybrid Working)
Job Summary
CoSyne Therapeutics is a computational drug discovery company that uses genetic and computational systems to develop next-generation medicines. The company's first goal is to create a new class of drugs to treat the deadliest form of human brain cancer: Glioblastoma Multiforme. Our novel platform allows us to identify vulnerabilities in cells that no other company or academic institution has done before.
CoSyne recently closed a substantial seed funding round from industry-leading investors and the company is looking to grow the functional genomics and machine learning team. The Senior Machine Learning Researcher will be a key member of the AI and functional genomics teams and will help develop state-of-the-art machine learning methods for the discovery of novel drug targets. Working with the AI, bioinformatics and wet lab teams you will be responsible for the development of novel computational analysis frameworks to process the significant volume of data arising from our in-house functional genomic experiments.
The successful candidate will join an enthusiastic and collaborative team based in our Soho London office. As part of a well-funded start-up, the role holder will have all the resources necessary to make the science work, will have excellent opportunities to grow their skills, and will work with a truly fantastic team to develop therapeutics to treat currently incurable diseases.
Working closely with ML researchers, your main activities will involve:
Create and develop innovative tools to mine CoSyne's diverse data sets to find novel drug targets that will impact patients' lives.
Implement novel machine learning solutions for target identification.
Develop robust model validation pipelines and evaluation frameworks in domains where benchmarking is hard in the absence of ground truth.
Gathering and enacting on technical requirements from the bioinformatics team to build and maintain our genomics data analysis pipelines
The requirements for this position include:
4 or more years' experience as a machine learning researcher.
MSc in Computer Science/AI/Mathematics/Physics or another relevant field.
Curious and creative approach to work and someone who is a self-starter.
Experience implementing machine learning algorithms in TensorFlow and/or Pytorch
Good understanding on machine learning methods.
Be kind.
It is not required, but it would be great if you have any of the following:
Experience working with genomic or genetic data (e.g., expression profiling, WGS or other functional genomic data).
Experience working in a multidisciplinary team.
This role would suit someone who is masters level educated in machine learning/computer science who has hands on commercial experience as an ML engineer and is looking to move up to a more senior role. We are looking for someone who has ideally deployed infrastructure on the cloud and some experience working with genetic or genomic data.
What We Offer
As an early employee of the company, you will be involved in every aspect of the business and help set the direction/culture as we grow.
The opportunity to work at the cutting edge of AI and drug discovery.
Working in a highly multidisciplinary team across AI, wet lab, and bioinformatics.
Membership to CoSyne's Equity scheme.
All the perks of a start-up – highly competitive salaries, great IT, team dinners/socials, flexible working, flat structure, and a fun and dynamic work environment
Our mission is to help patients with devastating diseases. Everything else is secondary.
We interview on a rolling basis and so this role will be filled when we find the right candidate.