🥼 Cell Culture Technician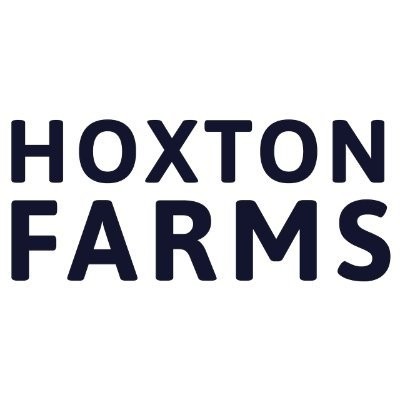 Hoxton Farms
People & HR
London, UK
Posted on Sunday, April 30, 2023
We're looking for a Cell Culture Technician to join our awesome R&D team.

Your experience with mammalian tissue culture will make you an essential member of our technical team. You will conduct routine tissue culture, cell banking and high-throughput screening alongside a brilliant group of scientists, engineers and technicians, supporting our journey towards large-scale production of cultivated fat.

At every step, you will play a huge role in shaping the future of food.


As a Technician, you will work with our R&D and Lab Operations teams to run critical screening experiments and ensure the smooth day-to-day running of tissue culture at Hoxton Farms here in London. You will spend your time in our brand new tissue culture lab, supporting our entire cell-line development workflow from isolation to master cell bank creation. You'll develop expertise with cutting-edge equipment and analytical techniques in a lab that combines tissue culture with food science.
You should have at least two years' experience working in a mammalian tissue culture laboratory within academia or industry, including:
An undergraduate degree (or equivalent experience in industry) in life sciences or a related discipline
GLP- or GMP-compliant tissue culture techniques
Mammalian stem cell culture and differentiation
Production and testing of cell banks
Enthusiasm, curiosity and attention to detail


Ideally you'll have experience in some, but not necessarily all, of the following areas:
ATMP R&D or manufacture
Sterile culture media preparation
Laboratory automation
High-throughput imaging and flow cytometry
Primary cell culture
ELN/LIMS


The benefits:
💰 Highly competitive salary (£45,000 per year)
📈 Stock option plan
🏛️ Brand new lab and office in Old Street
🏡 Pension plan (matching up to 5%)
🏖️ 25 days' holiday + bank holidays
🚑 Private health insurance + gym discount
👐 Supportive and collaborative environment
💪 Being part of something amazing
Hoxton Farms is an equal opportunity employer committed to providing a working environment that embraces inclusion, diversity and belonging.
If you believe you would add value to our company but don't meet all the criteria, we would still love to hear from you. We especially encourage applications from female+, LGBTQIA+, disabled and Black, Asian and Minority Ethnic (BAME) candidates, as these groups are underrepresented in the tech industry.