Senior Software Engineer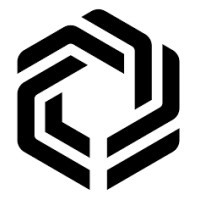 Immutable
Software Engineering
Southern Asia · East Asia · Oceania
Posted on Wednesday, January 12, 2022
A bit about us:
Immutable is a global technology company, powering the world of NFTs on Ethereum. We are on a mission to be the number one ecosystem for NFTs which empowers and rewards users. Founded in 2018, Immutable is one of the fastest Australian companies to hit unicorn status, having raised more than AUD $300M+ and a valuation of AUD $3.5 billion.
Currently, the Immutable Group consists of the Immutable Platform, the preferred developer platform for building & scaling web3 games on Ethereum, and Immutable Games, a global leader in web3 game development and publishing with leading titles Gods Unchained and Guild of Guardians.
It is our ambition to make digital worlds real; we have incredible global growth plans as we strive to become the number one ecosystem for NFTs.
Come and join us as we pioneer in this space!
A bit about the role:
As a Senior Software Engineer, you will be a core part of the team. You will collaborate with the team to master system designs and modern software architectural patterns. You will drive the improvement of scalability and infrastructure to account for the significant growth of our platform. Our team builds user experiences that delightfully and readily meet the demands of planet-scale web3 games. We solve complex problems at the bleeding edge of technology and have tons of fun.
You will have the opportunity to:
Assist in the technical direction of the team along with Senior leadership.
Create backend APIs and integrations.
Gain exposure working in a Web3 development environment, including regular workshops and learning opportunities for blockchain development (Solidity and Cairo )
Work across a range of bleeding-edge technologies: Go, React, AWS, PostgreSQL, Elasticsearch, Microservices, Event Oriented Systems, Terraform
Be part of a collaborative team environment
Grow your own soft and hard skills within one of Australia's fastest Crypto's scale-ups.
Help estimate and prioritise proposed features
Work in an experimental environment, learning from customer feedback and iterating on products
Work closely with your team members to ensure operational excellence for the services your team owns
Drive a culture of innovation to positively impact all of engineering.
We would love you to have:
5-8 + years of deep engineering experience with exposure to a product development environment
Deep software engineering experience as a Full Stack Engineer.
Experience effectively building backend solutions, APIs and Integrations.
Strong understanding and previous experience ensuring CLEAN / SOLID principles.
Strong communication skills enable you to work closely with multi-disciplined teams and explain your technical decision-making.
The ability to work comfortably across a range of technologies
The ability to teach best practices to junior team members
A passion for delivering fantastic products to our users
Start-up and scale-up experience would be advantageous An interest or keenness to upskill in the Web3 space
Some extra skills that would be awesome:
Experience in a start-up / scale-up.
Gaming experience.
Professional or hobbyist level Blockchain / Solidity experience
A bit about the team:
You will sit within the Studio Engineering team where you help to build out high visibility solutions to complex problems that will impact user experience and allow for incredible tools to be developed for your fellow Engineers and Game Developers to utilise. You will be a part of history as the team continues to disrupt and build out the ever-growing play-and-earn function of the gaming industry providing real digital ownership through NFTs on Ethereum giving control back to the players.
We are proud of the benefits that we offer for all of our employees globally. Here is a snapshot:
Attracting the best global talent
💸We commit to paying globally competitive salaries and contributions & we share our products' success through Employee Stock Options. We also support our US Employees with Medical and 401K Insurance
💻 While we offer flexible working arrangements, we have an epic head office in the heart of Sydney and offer remote office hubs around the globe via a WeWork all-access pass
📲We offer AUD $750 WFH allowance to set up your home office and AUD $900 per annum to put toward your internet and phone usage.
Levelling up your growth
🌱 We offer up to AUD $2,000 per annum for any classes, courses or events to support your growth and development
📚 Enjoy access to free online courses via Udemy
Helping you thrive
💆🏽‍♀️ Enjoy $1200 per year to put toward your health and wellbeing
🤗 Get 24/7 access to unlimited counselling for you and your family when you need it through our EAP Service
🎁 Get premium access to mindfulness resources, online fitness classes and discounts at major retailers through Perkbox
Leave when you need it the most
👨‍👧‍👦New parents receive 12 weeks of paid leave in our gender-neutral offer. The birthing parent also gets an additional six weeks of leave for rest and recovery leading up to and after birth. We also offer Miscarriage Leave and extra leave for IVF treatments
🎂 Enjoy 2 additional paid annual leave days at the end of the year and a paid day off for your birthday
Immutable is committed to building and fostering an inclusive, diverse workplace. We believe in incorporating everyone's perspectives and experiences as this has been a significant driver of our success so far. For this reason, we strongly encourage candidates of all backgrounds to get in touch. Even if you don't meet all the job listing requirements, do yourself (and us) a favour by still applying! You'll likely bring something to the workplace that we haven't thought of yet, and we would love to hear from you. We are a 2022 Circle Back Initiative Employer – we commit to responding to every applicant.
*A note to recruitment agencies: Our internal team has this role covered so no need to reach out - We don't accept unsolicited agency resumes and are not responsible for any fees related to unsolicited resumes. Thank you!
#LI-Remote