Sr. Analytics Associate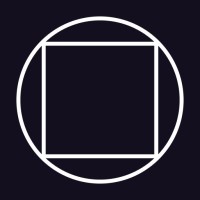 Invisible
Data Science
Remote · Multiple locations
Posted on Saturday, September 2, 2023
Website: https://www.invisible.co/
Blog: https://inv.tech/blog
Overview/Sales Deck: https://docsend.com/salesdeck
Recorded Demo: https://www.youtube.com/demo
Core Values: https://www.notion.so/invisibletech/Invisible-Values

Invisible Technologies is on a mission to redefine work through automation and human interaction, powered by our globally distributed team of Partners, Specialists, and Agents. We were a distributed team before it was a necessity, and we take pride in our transparent, effective communication to collaborate and take ownership as needed.
We are seeking a highly motivated and experienced Sr. Analytics Associate to join our Analytics team. The successful candidate will have a combination of analytical and technical skills combined with a solid understanding of business strategy and processes. They will also possess an understanding of driving business value through analytics, a strategic mindset, and an understanding of operational and organizational excellence.
What We Want
5+ years of experience in a data analyst or similar role

Ability to communicate complex analytical insights to both technical and non-technical stakeholders

Experience in multi-stakeholder management

Experience in database management

Experience in process optimization, primarily focusing on increasing data integrity and usability

Proficient in SQL

Proficient in data visualizations (Metabase, Looker, Tableau, etc.)

Experience in data transformation and modeling

Experience in ETL

Experience in Python, specifically in ETL, data analysis, visualization, and advanced analytics

Experience in query optimization
What You Will Be Doing
Work closely with stakeholders to develop and/or set metrics to support business decisions and needs

Work closely with stakeholders to develop strategies and drive direct business value with analytics (eg. segmentation, AB testing, forecasting, etc.)

Develop short-term and long-term strategies with stakeholders with respect to their analytics roadmap

Create and maintain reports, visualizations, and dashboards to monitor business metrics

Identify patterns and trends in data and provide actionable insights to drive business decisions

Build and maintain data models from various sources to perform analysis

Coordinate business processes to optimize data quality and integrity

Manage a portfolio of data products, including data warehouse, pipelines, models, and dashboards

Manage a portfolio of stakeholders with respect to setting goals, milestones, timelines, and measurable impact

Collaborate with software engineers and Machine Learning engineers to integrate analytics into our products
Nice to have
Experience leading analytical value-add strategies

Experience with DBT

Experience with Fivetran

Experience with Airflow

Experience with Salesforce

Experience in Agile methodologies

Experience working in cross-functional teams

A Bachelor's degree in a quantitative field such as Mathematics, Statistics, Computer Science or related field

Location
Currently we are looking to hire for a team that works primarily in US timezones and are seeking out engineering talent in these timezones:
The candidate should be available between EST/PST hours.
2023: $105,000 annual base + annual bonus potential + equity!

Healthcare Benefits (or Stipend Option for Non - US Candidates)

Work Remotely

Unlimited PTO

OWNERSHIP!!