Business Development Manager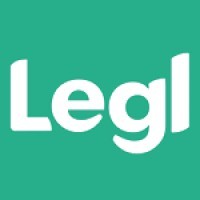 Legl
Sales & Business Development
London, UK
Posted on Thursday, May 11, 2023
Description
Legl is a fast-growing, vertical B2B SaaS platform with a mission to bring the legal industry into the 21st century. We closed our Series B (May 2022), and we are scaling quickly on our next phase of growth.
Our vision is to be part of a structural change in the legal industry so that firms, as well as their clients, have a better experience of accessing legal services. We launched in October 2019 and in the short time since then have built a large law firm customer base who love our product and our team.
We have an agile, ambitious and collaborative team. With deep experience across design, tech and the industry, we put our employees first. We're looking for people who can grow with us.
Our core values are agility, ambition, and collaboration. We rely heavily on data and first principles decision-making.
The Role
Legl is recruiting for a commercially driven Business Development Manager to join our expanding Sales team. Driving digital transformation and modernisation across law firms in the UK, you'll be immersed in a full 360 sales role from prospecting and managing your pipeline, through to conducting product demos and closing deals. The ability and desire to communicate our Value Propositions to potential customers is critical to the role.
Joining a remote-first team built on collaboration and passion, you'll be a key player in Legl's growing success. Driving our positive culture and ambitious expansion plans, you'll see your role grow alongside the team.
Key Responsibilities:
Managing End-To-End Sales Processes - driving new logo acquisition with full end-to-end exposure across the sales lifecycle from outreach to negotiation and close
Articulate our Value Proposition - fully understand the complexity within the legal industry, and embed yourself as a fountain of knowledge for both Legl's products and the challenges facing law firms
Pipeline & Forecasting - owning your own pipeline and forecasting, whilst understanding where to focus on closing opportunities and where to generate new business into your market
Mentoring - guiding and providing insights to Junior members of the sales team as they journey through their growth
How would we describe success?
Success in this role after 6 months looks like:
High level of knowledge of our target market and solutions
Contributing towards the strategic direction of Legl and our sales team
Value Led communication consistently demonstrated
Exceeding Targets on a monthly and quarterly basis
Positively challenging colleagues to improve their knowledge and performance
Requirements
Successful Legal Record - delivering continued revenue & new account growth within a legal or legaltech environment
Ambitious, Collaborative & Agile - naturally curious with a passion for delivering real change. Embodying Legl's values to drive our user base and enable transformation across the legal industry.
Meticulous - you view the CRM as your main ally, enabling you to actively manage your pipeline and your opportunities
Proactive Learner - always growing and passionate about discovering unique solutions and sales methodologies.
Outcomes Driven - disciplined with your sales approach, with the ability to prioritise the most valuable opportunities
Benefits
Competitive salary and share options: we all share in Legl's success
Legl has a dynamic, remote-first culture, with a focus on making work work for you. We give generous budgets for home set-ups, co-working space use if you need or want it and access to office spaces for collaboration in person, no matter where you live.
Opportunity to join a well-funded, post-Series B startup in our mission to make legal services better for everyone
High impact work that really matters - success in this role will drive our growth and have a big impact on the business and our clients
A focus on wellbeing with access to support sessions with a psychotherapist and a personal wellbeing budget of £250 per year
A learning and development budget of £1000 per year
Regular company socials with bi-annual offsites, where we all get together in-person, as well as frequent remote social events
Diversity
We believe that having diverse teams in which everyone can be their authentic self is key to our success. We encourage people from underrepresented backgrounds to apply.