Principal Scientist - Molecular Biology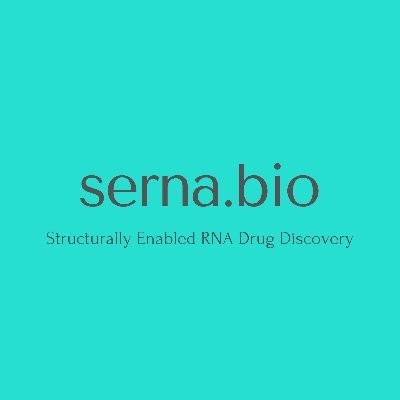 Serna Bio
Stevenage, UK
Posted on Friday, October 27, 2023
Serna Bio is building the world's first map of the druggable transcriptome, systematically opening up the universe of RNA biology to small molecule drug discovery. Using our Discovery Platform, we are tackling the classically intractable targets ranging from coding and non-coding RNA.
We are looking for a Senior Scientist to join our Stevenage-based R&D lab and contribute to our high-throughput screening work.
The Impact You'll Make
In this role, you will lead the expansion of our in-house target validation tools through generation of CRISPR knock-in cell lines, as well as accelerate our high-throughput screening platforms
Working with a small and nimble team, you will help establish novel methodologies, work with industry leaders, and have the opportunity to scale your career as we grow the company. As an ambitious start-up we work at pace and with complexity so you'll have plenty of opportunity to grow as a scientist and to expand your talents outside of your current comfort zone.
Implement and improve methods for generating knock-in cell lines and executing cell-based & in-vitro assays at scale
Establish novel assays studying RNA structure and function with support of the R&D team
Analyze experimental results and present the findings to the wider company
Collaborate on strategy for our drug discovery R&D progression.
Help us grow by balancing and juggling a range of priorities in a rapidly evolving environment.
Deliver on cross functional projects directly with the Director of Translational Biology and our senior management team
The Team You'll Join
You will be a key member of our growing UK labs in Stevenage, contributing to a variety of Molecular Biology and Next Generation Sequencing work
The Experience You'll Need
Technical Requirements
Msc with at least 4 years industry experience in Molecular biology (Biochemistry, Genomics)
Hands-on experience with CRISPR gene editing with a particular emphasis on generating knock-in cell lines at scale
Experience of optimising assays, including cell-based & in-vitro assays, for use in high-throughput studies
Extensive experience with library preparation for next generation sequencing and optimising novel next-generation sequencing assays
Extensive experience with mammalian cell culture
Extensive experience with basic molecular biology techniques (RNA/DNA extraction, qPCR, molecular cloning)
Demonstrated experience with data analysis in Prism or similar tools and an understanding of statistical methods and experimental design
Highly organised, with demonstrated experience in lab management tasks such as SOP writing, inventory management
Enjoy the details: take pride in having well written lab notebooks and detailed experimental plans before beginning experiments.
Demonstrated excellent time management, communication and team working skills
Ability to work to in complexity, manage different projects and deliver to defined timelines
Excellent project management skills
Bonus Marks: Experienced applying chemical probing methods (such as SHAPE-MaP, DMS-MaP, and M2-seq) to characterise the secondary and tertiary structure of RNA
Bonus Marks: Experience in RNA-protein interaction methods
Bonus Marks: Experience of running massively parallel reporter assays
Bonus Marks: Experience with FACS
Interpersonal skills
Exceptionally detail oriented with a love for organization
Excellent communication skills - able to present findings in writing whilst working collaboratively within the organization
Comfortable with juggling activities and can (re)prioritize effectively
Interested in working in a dynamic, high-paced environment


The Values You'll Share
We are unapologetically unrealistic: We are unapologetic that our expectations for delivery are extraordinarily high. There is urgency to our existence: our ambition grounded in relentless execution of well designed experiments.
We are data-driven: Data trumps opinions.
We are humble: We understand the limitations of our knowledge and seek to learn from others to minimize them.
We are curious: Learning from the diverse perspectives of our fellow teammates, and from failure, is an essential part of how we make progress. At Serna Bio, we celebrate failure, mistakes, and the ability to learn from them.
We are kind: We are kind to our team, their families, each other, our communities, kindness can be making time to relax, or asking the hard questions.
We are one company: We operate with a 'company first, team second' mentality. Our success comes from working as one interdisciplinary organization.
What We Offer
The opportunity to accelerate your career. You will have the opportunity to grow your career as we grow our labs.
The opportunity to make a difference. Your work will have a direct impact on the experiments we run, and will influence our programs destined for the clinic to affect patient outcomes.
A place to explore the range of your interests. We pride ourselves in an environment that cultivates curiosity, creativity and autonomy. At Serna the "why" of things is always the most important question.
An environment designed to broaden your perspectives. We care deeply about inclusive working practices and diverse teams. Diversity is integral to our success, and an inclusive environment allows the team to do their best work.
About Us


Serna Bio is building the world's first map of the druggable transcriptome, systematically opening up the universe of RNA biology to small molecule drug discovery. Using our Discovery Platform, we are tackling the classically intractable targets, with an initial focus on Oncology and Rare Disease.

The current toolkit for developing drugs is focused almost entirely on protein targets. However, 85% of the approximate 3 billion base pairs in the human genome encodes for RNA but not protein. Our platform enables a novel approach to understand RNA structure, function and binding sites in order to develop a new class of drugs. Targeting RNA in this way enables us to explore therapeutics for the many diseases with no known treatments.

Our mission is to develop a new class of drugs that will impact patient lives. We are curious, nimble, breaking new ground and growing fast. Come make an impact with us and be part of our story