Head of Laboratory Operations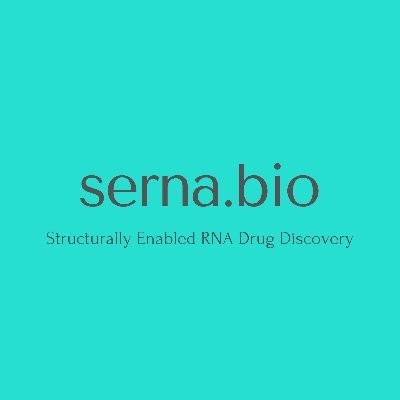 Serna Bio
Operations
Stevenage, UK
Posted on Wednesday, November 1, 2023
Serna Bio is building the world's first map of the druggable transcriptome, systematically opening up the universe of RNA biology to small molecule drug discovery. Using our Discovery Platform, we are tackling the classically intractable targets ranging from coding and non-coding RNA.
We are looking for a Head of Laboratory Operations to work with our multidisciplinary team onsite at our growing labs in Stevenage, UK and help scale our overall scientific operations in the UK.
The Impact You'll Make
In this role you will:
Own Scientific Operations functions, inside and outside of the lab, from management and procurement to projects, KPI's and scale-up. Working directly with the CEO to plan for operational excellence and growth.
Define and Build systems to manage and track KPI's, OKRs and lab projects. Work with the CEO to set future budgets for the lab and expansion goals.
Work with the R&D team to understand their processes and requirements; provide leadership by example, and put in place systems which enable high-performance workflow.
Contribute to our scientific goals by building processes to assist scientists in technical work as needed. This could include areas such as cell culture, cloning, usage of instruments/equipment related to project work, and various assays
Serve as primary contact for lab vendors, including contracts, supplies, chemicals, gasses, equipment maintenance and service visits. Ensure efficient deployment of resources to scientific operations.
Oversee Operational and laboratory standards, policies and expectations
Carry our Culture in the lab, helping the team to reach best practice
Lead, engage, and develop Operations effectiveness in support of our ambition.
Be an active member of the site leadership team, steering the site, and supporting other functional leaders in achieving excellence.


The Team You'll Join
You will be a leading member of our growing R&D lab, managing day-to-day running, and assisting in the execution of experiments by building and enhancing protocols related to cell and molecular biology techniques and assays. This team is conducting pivotal studies for Serna Bio, advancing our ability to identify RNA structure and function.
Technical Requirements
Postgraduate degree in biological sciences or a related area (MSc+ in life sciences)
At least 6 years' experience managing commercial operations without daily oversight
Previous experience in early stage, pre-A biotech companies preferred
Previous experience in laboratory scale up and operational process improvement.
Proven track record of championing processes that improve efficiency in the lab
Exceptional organizational, documentation, and record keeping skills
Experience ordering, managing, and stocking supplies, including interfacing with vendors
Ability to effectively use and maintain laboratory instruments such as centrifuges, CO2 incubators, shaker-incubators, thermocyclers and related instruments
Bonus Marks: Practical knowledge of basic molecular biology or cell biology techniques
Interpersonal skills
Exceptionally detail oriented with a love to organization
Excellent communication skills - able to present findings whilst working collaboratively within the organization
Comfortable with juggling activities and can (re)prioritize effectively
Interested in working in a dynamic, high-paced environment
Ambitious, with a desire to grow as we do
The Values You'll Share
We are unapologetically unrealistic: We are unapologetic that our expectations for delivery are extraordinarily high. There is urgency to our existence: our ambition grounded in relentless execution of well designed experiments.
We are data-driven: Data trumps opinions.
We are humble: We understand the limitations of our knowledge and seek to learn from others to minimize them.
We are curious: Learning from the diverse perspectives of our fellow teammates, and from failure, is an essential part of how we make progress. At Serna Bio, we celebrate failure, mistakes, and the ability to learn from them.
We are one company: We operate with a 'company first, team second' mentality. Our success comes from working as one interdisciplinary organization.
What We Offer
The opportunity to accelerate your career. You will have the opportunity to grow your career as we grow our labs.
The opportunity to make a difference. Your work will have a direct impact on the experiments we run, and will influence our programs destined for the clinic to affect patient outcomes.
A place to explore the range of your interests. We pride ourselves in an environment that cultivates curiosity, creativity and autonomy. At Serna the "why" of things is always the most important question.
An environment designed to broaden your perspectives. We care deeply about inclusive working practices and diverse teams. Diversity is integral to our success, and an inclusive environment allows the team to do their best work.
About Us


Serna Bio is building the world's first map of the druggable transcriptome, systematically opening up the universe of RNA biology to small molecule drug discovery. Using our Discovery Platform, we are tackling the classically intractable targets, with an initial focus on Oncology and Rare Disease.

The current toolkit for developing drugs is focused almost entirely on protein targets. However, 85% of the approximate 3 billion base pairs in the human genome encodes for RNA but not protein. Our platform enables a novel approach to understand RNA structure, function and binding sites in order to develop a new class of drugs. Targeting RNA in this way enables us to explore therapeutics for the many diseases with no known treatments.

Our mission is to develop a new class of drugs that will impact patient lives. We are curious, nimble, breaking new ground and growing fast. Come make an impact with us and be part of our story