Category Manager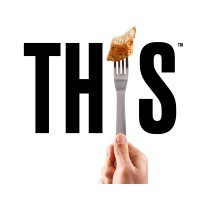 THIS
Remote
Posted on Wednesday, October 4, 2023
Sales
·
THIS Office
·
Hybrid Remote
Category Manager
Category Manager

What is THIS?
THIS is a high-growth, VC-backed emerging leader in producing plant-based food. Meat-alternatives, to be exact. In fact if we're being reallllly exact – our products are at the leading-edge of the plant-based sector in terms of taste, texture and appearance. Here's our insta, for a quick stalk - https://www.instagram.com/this.uk
It's worth mentioning that since our launch in June 2019, the company has experienced extremely significant growth in revenue – 188% in the last year. We have strong aspirations to continue this growth trajectory as we aim to be the no.1 plant based brand in the UK and beyond and we believe we have the team (50 plus and growing) and investment to do achieve this.
Why are we doing THIS?
We're Andy and Pete - co-founders of THIS. Our last job entailed selling tonnes (literally tonnes) of meat. Then we felt bad. Also, we felt like meat-alternatives weren't realllllly for people who love the taste of meat. We felt like they were for people who like sandals and socks. So we've basically ended up making THIS for ourselves, but we'd love other meat-lovers to nom nom it too. THIS is a game-changer.
At our core, we believe:

Stereotypes around plant-based food need to be bulldozed
Guilt-trips don't make people hungry
Plant-based food should mean zero-compromise - this is how we can recruit more meat reducers to the category
What's with this role?
This is an exciting opportunity to play an integral part at THIS, helping us build a legendary strategy and ensuring we become the category leaders of the growing meat free market. This role will work closely with our Commercial Director and the wider commercial team to pull out key insights, generating a story which we can present to all of our retail customers.

What will you be getting up to?
If you're passionate about making noticeable change in highly motivated, passionate business this role can offer plenty
Being the companies Category champion, you will be responsible for all things consumer insight focused, informing and advising how to make our brand positioning the most effective it can be
Building our understanding of the current category leaders, newcomers and ones to watch out for
Generating informative, succinct and clear presentations that will give us a real point of difference compared to all of our competitors
Working through complex market data to help drive the company's vision
You'll also get exposure across all of the top six grocers, where we are establishing ourselves as category partners, being a fundamental part of any major commercial decisions and discussions
Help us establish ourselves as category leaders in Out-of-Home and High Street, identifying new opportunities and building relationships
Work closely with our Marketing team to ensure we have an aligned strategy for all current aspects including packaging design and composition
Lead and shape important insights projects and own the relationship with data providers
Helping us enhance our understanding of our performance through building out and delivering a weekly and monthly reporting schedule for the wider business
Hello… Is it you we're looking for...
We're looking for someone with at least 2+ years Category experience
A HUSTLER. This person will need to get sh*t done in a major way and knock through what will seem like brick walls. We're growing and that means we need people who are iron willed and will demonstrate their true entrepreneurial spirit day in, day out
An analytical mindset - someone who can look at literally bucket loads of data and turn it into the most exciting thing since our bacon
Positive attitude, proactivity and a tenacious character: things in our business can change very quickly, so being comfortable reacting quickly to unexpected opportunities and challenges is super important too!
The natural ability to influence colleagues (mates) and key external stakeholders.
Previous experience working with IRi is a huge plus, but working with Kantar, Nielsen or Dunnhumby counts too!
Being extremely proficient at Excel and Powerpoint. We're not talking about impressing your gran at christmas levels here.
Ability and interest to work cross-functionally, we're a small team and believe that strong collaboration will take us further than working in silos
Honesty & integrity - a conviction in your work to improve your small patch of the world for yourself and for others
We don't take ourselves seriously and we laugh at the most silly, stupid things… So you don't need to be a stand-up comedian but having a sense of humour is defo necessary.
Team player: we're colleagues but also mates (unless we're playing table tennis)
Other stuff
As a fast growing business, everyone who joins us needs to be ready to roll up their sleeves and carry out tasks away from their core focus because - they just need to get done. That could be helping to prepare samples for a customer meeting, trying new products and giving tasting notes, packing cold bags into boxes or a lot of other random stuff that comes up. They're not always the most glamorous jobs, but from the founders down, the whole team gets involved!
From our side
A competitive salary that fairly recognises your experience and potential.
We are offering share-options in our company to everyone who joins us at this early stage
25 days paid holiday plus bank-holidays – we care about our team's wellbeing, so we make sure you have time to fully switch off, rest, and recharge.
Flexible working hours – We're not a 9-5. No-one will tap their watch if you prefer to start late and finish late because you like to go to the gym before work. Our focus is on your ability to deliver for the business, not your ability to keep strict working hours.
You'll have a £500 wellness allowance every year (pro-rata) to spend on things that will improve your physical and mental wellness like gym memberships, fitness classes, counselling, dentistry, physio, meditation apps and more.
To further support mental health, the company pays for Spill, a mental health wellness provider that gives everyone access to qualified therapists and mental health resources.
A values-led working environment that encourages putting people first, honesty, curiosity and leadership.
The chance to have a meaningful impact
As a relatively small, albeit growing, team you'll be exposed to - and have the chance to contribute towards - challenges and projects at all levels and in all areas of the business. A good idea is a good idea, regardless of the experience or seniority of who came up with it.
We'd love to hear from you, so feel free to apply with your CV and cover letter and we'll get back to you as soon as we can!
Department

Sales

Locations

THIS Office

Remote status

Hybrid Remote
Sales
·
THIS Office
·
Hybrid Remote
Category Manager
Loading application form
Already working at THIS?
Let's recruit together and find your next colleague.