Senior UI/WEB Designer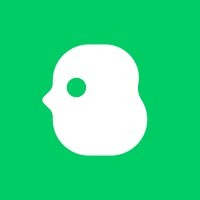 Bird Buddy
Design
Slovenia
Posted on Saturday, September 16, 2023
Senior UI/WEB Designer
Bird Buddy is on the lookout for a Senior UI/Web Designer to join our vibrant Creative Team. If you have a flair for crafting visually stunning and user-friendly designs that showcase a brand's identity,, we want to hear from you.
At Bird Buddy, you'll collaborate with diverse, cross-functional teams to turn business goals into exceptional design solutions. Plus, you'll have the opportunity to stay ahead of industry trends, and help us continuously improve.
Your responsibilities:
Create visually stunning and user-friendly websites, landing pages, and app designs that align with Bird Buddy's brand identity.
Collaborate with cross-functional teams to translate business goals into exceptional design solutions.
Craft compelling and effective email templates for marketing and communication purposes.
Stay up-to-date with industry trends, best practices, and emerging technologies to drive continuous improvement.
Your superpowers:
Proven experience as a UI/WEB designer with a strong portfolio showcasing web and app design projects.
Proficiency in design software such as Adobe Creative Suite and Figma. Basic knowledge of CSS and Lottie is a plus.
Ability to create illustrations or icons for web and app purposes.
Solid understanding of user-centered design principles, responsive design, and usability.
Strong attention to detail and excellent communication skills.
Collaborative team player with a positive attitude.
Excellent time management and organizational skills.
What's in it for you:
Kind and smart colleagues who are passionate about bringing people closer to nature.
The exceptional opportunity to be part of a fast-growing international startup.
Career development opportunities with regularly provided educational material.
An open-ended contract with a 6-month probation period.
Stock options.
A minimum of 25 days of paid annual leave.

How to Apply:
Send us your application by 30 September 2023.
Join us on this adventure, and let's bring nature closer to everyone through Bird Buddy's cutting-edge technology!