People/HR Director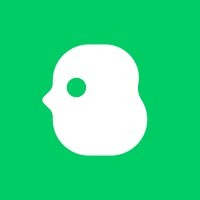 Bird Buddy
People & HR
Slovenia
Posted on Friday, November 10, 2023
We are looking for a dynamic and experienced People/HR Director to join us on our mission to bring people closer to nature. Reporting to our Chief of Staff, the People/HR Director will strategically plan, direct, and lead the People/HR function and its initiatives to drive the successful growth and development of Bird Buddy's talent.
Your responsibilities:
Partner with Bird Buddy's Executive leadership to align People/HR function strategies with the company's vision and strategic objectives.
Partner with Extended Leadership to enhance a positive, engaged culture that works to assimilate the interests, talents, and contributions of all team members in a high-performing environment.
Strive to advance people with the development and implementation of strategic plans to scale their skillset and performance through performance management, coaching, training, and development that align with the values and mission of the company.
Lead the performance management lifecycle process for the entire team, ensuring high-quality objectives and providing leadership training.
Develop and implement personal development plans, career paths, competency matrix, and effective succession planning.
Develop and lead the total rewards program by maintaining all benefit-related relationships and programs and continuously evaluating the market to maintain competitive compensation and benefits programs.
Lead and support talent acquisition efforts to attract, develop, retain, and engage a high-quality team, as well as promote employer branding in support of these objectives through networks, social media, and innovative methodologies.
Be responsible for global HR compliance, leading the People team in developing and keeping up-to-date HR policies and procedures in line with current legislation and best practices.
Your skills and qualifications:
7+ years of experience in People/HR functions in a start-up environment.
Extensive expertise in People/HR initiatives, with an emphasis on high-performing teams.
Strong communication and people skills, with the ability to build and maintain relationships with internal and external stakeholders.
Willingness to roll up your sleeves and be operationally involved in processes and projects.
Proactive mindset.
Strong analytical and problem-solving skills, with the ability to make informed decisions that positively impact the organization.
Ability to adapt to changing priorities and implement innovative methodologies to enhance the People/HR function.
What's in it for you:
Kind and smart colleagues who are passionate about bringing people closer to nature.
The exceptional opportunity to be part of a fast-growing international startup.
Career development opportunities with regularly provided educational material.
An open-ended contract with a 6-month probation period.
Stock options.
A minimum of 25 days of paid annual leave.
And of course, you get your own Bird Buddy!
While the role is based in Slovenia, we encourage applications from candidates around Europe who are willing to relocate and we are committed to providing relocation support. If this describes you, we invite you to submit your application to help us learn more about you and your potential contributions to our mission to connect people with nature through technology.
Send us your application in English by 20 November 2023.