VP of Engineering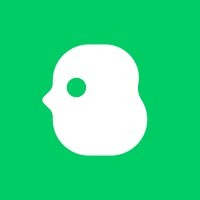 Bird Buddy
Software Engineering
Slovenia
Posted on Saturday, November 18, 2023
Bird Buddy is seeking a dynamic and experienced Vice President of Engineering to join our growing team. As VP of Engineering, you will play a critical role in shaping the future of our company and our innovative products. The ideal candidate will be a people person, mentor, and coach, with a startup mindset, and a background in optimizing engineering processes for speed, cross-functional collaboration, and staying at the forefront of engineering organizational trends, including AI.
Key Traits:
As you will be responsible for leading and nurturing a high-performing engineering team, you should have a strong ability to inspire, mentor, and coach team members to reach their full potential.
You must be able to optimize the function for speed with a fail-fast fail-cheap mindset suitable for a startup, and foster this culture throughout the team. You should implement efficient processes, drive cross-functional collaboration, and keep the team aligned with company objectives. Proficiency in OKRs (Objectives and Key Results) is a must.
Ideally, you have experience with both software and firmware development, and knowledge of computer/electronics hardware.
Understand data-driven decision-making practices, using analytics to guide the direction of the engineering team and our products.
Are informed about the latest trends and advancements in fast-moving organizations, including AI and its applications within engineering.
Bonus: While not mandatory, having experience with business modeling and product management can be an additional asset in this role, enabling you to strongly contribute to the business and product strategy.
First 12 Months Responsibilities:
Work closely with the product design team to establish cross-functional collaboration and effective workflows between engineering and product design. Ensure that product development and engineering efforts are aligned to meet company goals and objectives.
Identify and nurture engineering talent, fostering leadership qualities within the team. Build a culture of continuous learning and professional growth.
Identify and address areas where the engineering team may require additional expertise or resources, such as data and analytics. This includes recruitment, training, and skill development to ensure the team is well-rounded and capable of delivering high-quality products.
Qualifications:
Bachelor's or higher degree in a relevant technical field (e.g., Computer Science, Electrical Engineering).
Proven experience in leading and managing Engineering teams in a startup environment.
Excellent communication and leadership skills.
What's in it for you:
Kind and smart colleagues who are passionate about bringing people closer to nature.
The exceptional opportunity to be part of a fast-growing international startup.
Stock options.
And of course, you get your own Bird Buddy and Bird Buddy Pro subscription!
If you are a motivated and results-driven leader with a passion for engineering and a knack for building high-performing teams, we encourage you to apply for this opportunity. Help Bird Buddy continue to innovate and bring our products to new heights in the ever-evolving world of technology.
Send us your application in English by 1 December 2023.