Product Support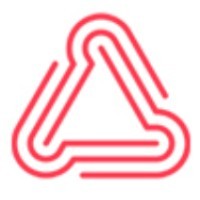 CloudNC
Product, Customer Service
London, UK
Posted on Saturday, May 13, 2023
Who are CloudNC?
At CloudNC we are ambitiously and successfully developing deep technology that automates CNC Manufacturing. We have a factory running commercially to produce intricate and high-specification work for our clients which allows us to also tie in our software to a tangible, physical output.
The Role
The role is based in London. Hybrid working is supported. As a product support specialist, you will be reporting into our IT service manager. Your role will be to handle support requests coming in from our customers with regards to software products built by our in-house dev teams.
Our product support function is initially expected to operate during UK office hours, but depending on customer growth, in the future we will be implementing work patterns suitable to cover customer needs. Our customers are initially expected to be based mainly in the UK and the US.
The software product to support is an add-in to a CAM (Computer Aided Manufacturing) engineering package, so affinity to complex application software is a requirement for this position. We provide training for the specific software package and the add-in.
The support processes follow standard service desk procedures, so maintaining data relating to support requests, their resolution in an accurate and timely manner is essential.The role interacts with customers, software developers, quality assurance engineers and product owners / product managers.
About You
The ideal candidate comes from either a software quality assurance or CAD/CAM user background, with strong skills in customer support. You enjoy working with complex software and have an analytical mind allowing you to understand details of technical issues and recognising if they happened before. You enjoy explaining technical issues to both developers and customers and can do so in a structured and efficient way. You like well structured and maintained documentation, know how to work from it and how to evolve it. You are happy to work from our London office at least a couple of times per week, so that you can meet stakeholders and various team members you work with in person.
Responsibilities
Process and support the resolution of technical support queries coming from our customer base (issue reporters), relating to our software and services (product).
Request adequate information from reporters, so that their issues can be reproduced and solved or escalated.
Maintain correct information within our service desk software to allow tracking and reporting of issues and trends
Maintain internal and external knowledge base, so that issue resolution can be streamlined and the number of incoming queries reduced
Work to an agreed SLA for time to first response and time to resolution
Monitor internal product roadmaps / release notes to understand new features released to be able to advise customers accordingly
Required Skills and Experience
Excellent at understanding/reproducing and troubleshooting technical issues related to software applications
Demonstrable experience in writing and organising knowledge base articles
General understanding of service desk processes and issue lifecycle
Good customer facing communication skills
Good at prioritising and managing own workload
Desired Skills and Experience
Experienced at writing bug reports/steps to reproduce for development teams (Software Quality Assurance background)
Experience with complex engineering software (CAD/CAM)
Understanding of CAM for CNC milling
Equal opportunities statement
We are proud to be an equal opportunity employer, valuing individuality and embracing all people. The success of CloudNC is a result of diversity of thought. We recognise this comes from people truly belonging. We encourage different perspectives and skills to collaborate towards our mission – disrupting the manufacturing industry. We celebrate diversity and continually improve our inclusivity efforts.