Protocol Blockchain Engineer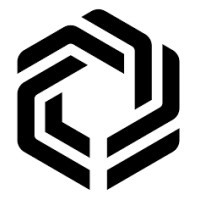 Immutable
Software Engineering
Sydney, Australia
Posted on Thursday, December 22, 2022
A bit about us:
Immutable is a global technology company, powering the world of NFTs on Ethereum. We are on a mission to be the number one ecosystem for NFTs which empowers and rewards users. Founded in 2018, Immutable is one of the fastest Australian companies to hit unicorn status, having raised more than AUD $300M+ and a valuation of AUD $3.5 billion.
Our Immutable Engineering Team is the powerhouse behind the world's top gaming-focused NFT Trading Ecosystem. Our team builds user experiences that delightfully and readily meet the demands of planet-scale web3 games. We solve complex problems at the bleeding edge of technology and have tons of fun.
Immutable can hire engineers across the Asia Pacific region. We can conduct all interviews and onboarding remotely and pride ourselves on our global experience. You can work from our Immutable HQ in Sydney, or we will provide a WeWork all-access pass in any major city. We also offer relocation packages to Australia!
Our ambition is to make digital worlds real; we have incredible global growth plans as we strive to become the number one ecosystem for NFTs.
A bit about the role:
Here at Immutable, we are actively seeking engineers to join our diverse team and contribute to the development and maintenance of our zk-rollup infrastructure!
As a result, we are currently looking for a Protocol Blockchain Engineer who will play a crucial role in supporting our mission at Immutable. This role involves implementing, researching, and designing node infrastructure, performant provers, and rollups specifically tailored to meet the unique needs of games and NFT projects.
You will have the opportunity to:
Work with one of the best scaling teams in this space
Deploy and extend our products, design and implement cross-rollup asset bridges
Produce novel innovations in the zk-rollup space
Drive the creation, definition and alignment of technical design decisions & architectural evolution
Help shape and execute a plan to evolve our zk-rollup infrastructure
Propose new initiatives and technologies to improve the scalability, maintainability, and reliability of Immutable X systems
Be a multiplier of engineering capability
We would love you to have:
Hands-on Ethereum blockchain development experience using Solidity, Golang, and TypeScript
Experience working with distributed/replicated systems or large microservice architectures
The ability to articulate your blockchain knowledge and teach best practices to the wider team
Effective communication skills, with empathy, allowing you to communicate effectively across a range of stakeholders, and to collaborate with product teams.
Some extra skills that would be awesome:
Experience across the Ethereum ecosystem (e.g. JSON RPC, wallet interfaces) and understanding how blockchains like Ethereum work at a protocol level (e.g. virtual machines, consensus)
Opcode-level EVM experience and exposure to ZKPs either directly or indirectly
Blockchain development knowledge - understanding other components of the blockchain ecosystem (e.g. testing frameworks, ethers.js/frontend integration points)
We are proud of the benefits that we offer for all of our employees globally. Here is a snapshot:
Attracting the best global talent
💸We commit to paying globally competitive salaries and contributions & we share our products' success through Employee Stock Options. We also support our US Employees with Medical and 401K Insurance
💻 While we offer flexible working arrangements, we have an epic head office in the heart of Sydney and offer remote office hubs around the globe via a WeWork all-access pass
📲We offer AUD $750 WFH allowance to set up your home office and AUD $900 per annum to put toward your internet and phone usage.
Levelling up your growth
🌱 We offer up to AUD $2,000 per annum for any classes, courses or events to support your growth and development
📚 Enjoy access to free online courses via Udemy
Helping you thrive
💆🏽‍♀️ Enjoy $1200 per year to put toward your health and wellbeing
🤗 Get 24/7 access to unlimited counselling for you and your family when you need it through our EAP Service
🎁 Get premium access to mindfulness resources, online fitness classes and discounts at major retailers through Perkbox
Leave when you need it the most
👨‍👧‍👦New parents receive 12 weeks of paid leave in our gender-neutral offer. The birthing parent also gets an additional six weeks of leave for rest and recovery leading up to and after birth. We also offer Miscarriage Leave and extra leave for IVF treatments
🎂 Enjoy 2 additional paid annual leave days at the end of the year and a paid day off for your birthday
Immutable is committed to building and fostering an inclusive, diverse workplace. We believe in incorporating everyone's perspectives and experiences as this has been a significant driver of our success so far. For this reason, we strongly encourage candidates of all backgrounds to get in touch. Even if you don't meet all the job listing requirements, do yourself (and us) a favour by still applying! You'll likely bring something to the workplace that we haven't thought of yet, and we would love to hear from you. We are a 2022 Circle Back Initiative Employer – we commit to responding to every applicant.
*A note to recruitment agencies: Our internal team has this role covered so no need to reach out - We don't accept unsolicited agency resumes and are not responsible for any fees related to unsolicited resumes. Thank you!
#LI-Remote