Senior Product Manager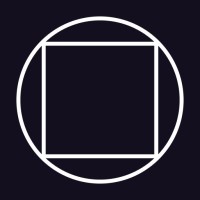 Invisible
Product
Remote · Multiple locations
Posted on Wednesday, March 22, 2023
What is Invisible?
Website: https://www.invisible.co/
Blog: https://inv.tech/blog
Overview/Sales Deck: https://docsend.com/view/snwwuiptmqamwm8c
Recorded Demo: https://www.youtube.com/watch?v=NwE4PTqjngo
Core Values: https://www.notion.so/invisibletech/d8add47d17584715a62aa4d46f0270b8?v=187ce27ec02f4bfaa2aed9f3f2c6ad6d
Invisible Technologies helps fast-growing companies scale efficiently by offering them Operations-as-a-Service: a synthesis of automation, human specialization, and strategic consulting.
Our team is made up of 75+ strategic team members who own equity in the company (our "Partners") as well as 1600+ team members who are running our service and core company functions (our "Agents" & "Specialists").
We believe that…
Our Mission is to unlock the creative potential of people and companies; we are the engine that powers innovation.
Our Clients are pioneers of innovation; in industries ranging from AI to insurance to solar, many of our clients are well-known and on the cutting edge of technology and strategy.
Ownership is our guiding value; every partner on the team is the "CEO" of their area - each of us are empowered to jump in and solve the problems in front of us.
Meritocracy creates alignment; the value someone produces should be reflected back in the position of responsibility and compensation that they receive.
Transparency is vital for us to run an entirely remote organization; what one of us knows, all of us should know.
Who are we?
We are the Invisible's Product Team. We solve problems at scale so they never happen again. At our best, we solve problems before they happen. How?
We Believe That
Invisible is a world-changing company and the Product Team is responsible for creating the systems that will launch Invisible into the stratosphere.
The Product Team focuses on:
Developing and executing a product roadmap for operations-related products and services based on market analysis and business objectives.

Collaborating with cross-functional teams (engineering, operations, sales, customer support) to ensure timely delivery of products and services that meet customer needs and business goals.

Conducting market research and analyzing customer feedback to identify opportunities for product improvement and new product development.

Developing pricing and packaging strategies for operations-related products and services based on competitive analysis, market research, and business goals.

Defining and monitoring service level agreements (SLAs) for operations-related products and services to ensure customer satisfaction and retention.

Identifying and managing risks associated with operations-related products and services, including security, compliance, and data privacy.

Building and maintaining partnerships with third-party vendors and service providers to enhance the delivery of operations-related products and services.

Defining and tracking key performance indicators (KPIs) for operations-related products and services and reporting on product performance to key stakeholders.
Who We Want
5+ years of hands-on Product Management for a technical audience including automation solutions, data solutions, or development/operations products

Significant experience in product lifecycle management and working in Agile environment.

Demonstrated analytical ability, plus conceptual thinking and problem solving skills

Demonstrated ability to articulate, teach and coach product best practices to any level of product manager

Strong leadership and organizational abilities

Great analytical and problem-solving skills.


Nice to have:
Experience with JIRA & Confluence

Understanding of database technology, automation, CI/CD, and DevOps would be a plus

Experience working in a startup environment

Active participation in an open source projects

Agile certifications preferred


Compensation & Benefits
2023: $125k base salary & bonus potential + EQUITY!

Additional opportunities to earn more equity and increase your ownership percentage of the company, through promotions and through re-distribution of re-acquired shares via buybacks.

Flexible Work Schedule

Unlimited Vacation Days

Healthcare Benefits (or Stipend Option)

Ownership!


** Note** In order to be considered, you must submit your completed answers to the questionnaire. We will start interviewing immediately, so please be sure to complete the questionnaire, as it will lag the process if it is not complete. Good luck with the hiring process and we'll be in touch soon!