Chief People Officer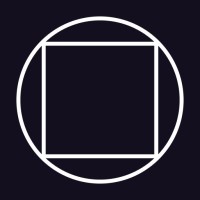 Invisible
People & HR
United States · Remote
Posted on Saturday, July 29, 2023
What is Invisible?
Website: https://www.invisible.co/
Blog: https://inv.tech/blog
Overview/Sales Deck: https://docsend.com/view/snwwuiptmqamwm8c
Recorded Demo: https://www.youtube.com/watch?v=NwE4PTqjngo
Who are we?
Invisible Technologies helps fast-growing companies scale efficiently by offering them Operations-as-a-Service: a synthesis of automation, human specialization, and strategic consulting.
We start at the goal level, getting deep into our clients' businesses and the problems that they're facing. We break down their goals & problems into processes that we can run for them. These processes are broken down into automated and human-run steps. We believe that anything that can be automated, should be automated. But that there will always need to be a human-in-the-loop to run the best operation.
Our globally distributed and fully remote team is made up of 85+ strategic team members who own equity in the company (our "Partners") as well as 2000+ team members who are running our service and core company functions (our "Agents" & "Specialists").
Position Overview:
Every Executive at Invisible runs their departments as if they were independent businesses. You will be the Chief People Officer of Invisible, but the CEO & Founding Partner of Talent as a Service. You will build a highly efficient and high output People function that will need to clearly demonstrate tangible results and value. Ensuring the conversion of intangible outputs from the department into tangible results is vital for the organization's long-term prosperity.
You will be responsible for developing and executing our people strategy, ensuring that we have the right talent, culture, and systems in place to support our growth objectives. You will collaborate closely with the CEO and other members of the executive team to align People initiatives with our business strategy, values, and goals. The CPO will oversee all aspects of human resources, employee engagement, performance management, and organizational development.
Responsibilities:
People Strategy: Develop and implement a comprehensive people strategy that aligns with the company's mission, vision, and strategic goals. Continuously assess and refine the strategy to adapt to the evolving needs of the organization. The People Strategy should showcase clear tangible outcomes that support the business and accelerates the growth of all that work here.
Talent Management: Implement best practices for performance management, employee development, and succession planning across the Partner and Agent workforce globally. Create a clear and unified vision to how everyone can continue to grow and develop.
Culture and Employee Experience: Foster a positive, inclusive, and high-performance culture that reflects our core values. Drive initiatives to enhance employee engagement, satisfaction, and well-being. Develop and implement employee experience programs to support the growth and development of our team members.
Organizational Development: Partner with senior leaders to identify organizational development needs and design strategies to address them. Lead change management initiatives to support the company's growth and transformation.
Compensation and Benefits: Oversee the design and implementation of competitive and equitable compensation and benefits programs. Ensure compliance with applicable laws and regulations related to compensation and benefits.
Employee Relations: Serve as a trusted advisor to employees and leaders, providing guidance and support on employee relations matters. Promote a positive and collaborative work environment and address employee concerns effectively.
People Operations and Compliance: Ensure the effective operation of HR systems, policies, and procedures. Stay updated on relevant employment laws and regulations and ensure compliance across the organization.
Requirements:
Proven experience as a Chief People Officer, Vice President of People, or similar senior People leadership role in a scaling tech company.
Demonstrated business executive with a high level executive financial acumen.
Demonstrated expertise in talent management, organizational development, performance management, and employee engagement.
Clear ability to link strategic People initiatives to the organizations needs from both a financial and business impact perspective
Previous record of successfully building and leading high-performing People teams.
Excellent leadership, communication, and interpersonal skills.
Strategic mindset with the ability to align People initiatives with business goals.
Previous experience as a CEO in a smaller business/start-up desired but not required.
Previous experience in management consulting desired but not required.
Compensation & Benefits
2023: $225k base salary & $125k bonus potential + EQUITY!
Additional opportunities to earn more equity and increase your ownership percentage of the company, through promotions and through re-distribution of re-acquired shares via buybacks.
Flexible Work Schedule
Fully Remote Work
Unlimited Vacation Days
Healthcare Benefits (or Stipend Option)
Ownership!