Senior Solutions Architect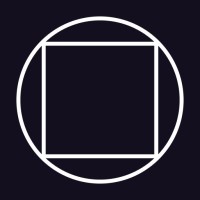 Invisible
IT
Remote · Multiple locations
Posted on Wednesday, August 9, 2023
What is Invisible?
Website: https://www.invisible.co/
Blog: https://inv.tech/blog
Overview/Sales Deck: https://docsend.com/view/snwwuiptmqamwm8c
Recorded Demo: https://www.youtube.com/watch?v=NwE4PTqjngo
Invisible Technologies helps fast-growing companies scale efficiently by offering them Operations-as-a-Service: a synthesis of automation, human specialization, and strategic consulting.
Our team is made up of 75+ strategic team members who own equity in the company (our "Partners") as well as 1600+ team members who are running our service and core company functions (our "Agents" & "Specialists").


About The Role

As a Senior Solutions Architect working in our Process team, you'll be responsible for:
Solution Delivery:
- Lead the design and implementation of complex solutions for new and existing clients, ensuring they align with the clients' business objectives and requirements.
- Collaborate with cross-functional teams, including developers, engineers, and project managers, to ensure successful delivery of the proposed solutions.
- Define project scope, deliverables, timelines, and resource requirements, and actively manage project risks and issues.
Client Engagement:
- Act as the primary technical point of contact for clients, understanding their needs and pain points, and proposing appropriate solutions to address them.
- Conduct workshops and discovery sessions with clients to gather detailed requirements and provide expert guidance on technical aspects of the solution.
Product Organization Liaison:
- Work closely with product managers and product development teams to communicate client requirements and feature requests, contributing to the product roadmap and evolution.
- Participate in product planning sessions to provide insights on technical feasibility and scalability of new features or enhancements.
Pre-sales Support:
- Collaborate with the sales team during the pre-sales process, providing technical expertise and insights to create compelling demonstrations and proposals for potential clients.
- Assist in articulating the value proposition of the proposed solutions and addressing technical concerns raised by clients during the sales process.
Technical Demos:
- Develop and deliver engaging technical demonstrations and presentations to showcase the capabilities of the company's products and solutions.
- Tailor demonstrations to address specific client needs and use cases, emphasizing the unique selling points our the solution.
Technical Expertise:
- Maintain an up-to-date knowledge of the company's product offerings and capabilities, as well as industry trends and emerging technologies relevant to the solutions provided.
- Provide thought leadership by identifying opportunities to leverage new technologies or approaches to enhance the company's offerings and improve client satisfaction.
Team Collaboration and Mentoring:
- Collaborate with other solutions architects and technical teams to share best practices, lessons learned, and technical insights.
- Mentor and guide junior members of the solutions architecture team, fostering their professional growth and development.
What we're after
5+ years experience working as a Solutions Architect/Product Manager delivering complex solutions involving automation, ETL or other technical integration.
Experience delivering demos to and managing relationships with clients, and engaging with senior client stakeholders at a C-Suite level.
Experience working in a fast-moving and agile product environment.
Comfort with complex technical challenges, and good analytical skills.
Strong leadership and organizational abilities.
Previous experience in a strictly technical role (e.g. software engineer) is useful but not required.


Location
Currently, we're looking to hire in North/South America to ensure reasonable overlap with our existing teams and stakeholders, especially in the Sales organization.


Working Schedule
The candidate should be available between 10am to 3pm EDT from Monday to Friday.


Compensation & Benefits
2023: $105k base salary & bonus potential + EQUITY!
Additional opportunities to earn more equity and increase your ownership percentage of the company, through promotions and through re-distribution of re-acquired shares via buybacks.
Flexible Work Schedule
Unlimited Vacation Days
Healthcare Benefits (or Stipend Option)
Ownership!