Senior Software Engineer - Frontend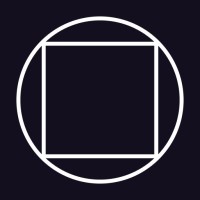 Invisible
Software Engineering
Remote
Posted on Saturday, September 9, 2023
As a Senior Software Engineer, your job is to write quality code, act with strong ownership, execute on and add to the vision of the engineering team, working with product and wider stakeholders. You will be working on our customer dashboard and other key parts of our client experience.
Culture
We believe in continuous learning and growth, and as a senior engineer, we expect you to foster this culture within the team. You will have the opportunity to mentor others and push the boundaries of what our platform can do.

Execution
Execution is key to our operations. We expect you to deliver on your commitments and effectively prioritize tasks to make sensible, expedient progress. Communication is crucial - announce what you will do, do it, then confirm when it's done.
The Technology
Our platform is Typescript and Python
Our core technologies are NextJS, React, Django, Postgres, Kubernetes, and GraphQL.
On the frontend, we are currently transitioning from TRPC for APIs, and TailwindCSS for styles, to GraphQL and Emotion + Material UI.
Requirements
You have significant experience developing applications in remote team environments. Our team spans the globe, and requires excellent communication and teamwork to succeed.

You are able to work with Product Managers to develop technical specifications for large projects with complex scope, then disseminate those requirements to your teammates.

You can write documentation! You will need to research and synthesize new technologies (frameworks, libraries, techniques) and explain and evangelize them to other engineers on a regular basis.

You have strong experience in React, NextJS, GraphQL, and Material-UI. You should be comfortable enough to weigh the pros and cons of each of the frameworks, and incorporate that into your code.

You understand when to trade off build vs buy for JS code. You should have an in-depth understanding of the vanilla-power behind HTML and JS, and when to apply it in React.

You have a love for building stable and secure applications. Experience with monitoring tools, security best practices, and performance implications on the frontend is a must.


Nice to Have
You have experience in one or more backend language experience including Node, Python (Flask/Django/etc.)

Strong understanding of relational databases (MySQL, PostgreSQL, etc.)

Location
Currently, we're looking to hire in North/South America to ensure reasonable overlap with our existing teams and stakeholders.


Working Schedule
The candidate should be available between 10am to 3pm EDT from Monday to Friday.


Compensation
2023: $105,000 annual base + annual bonus potential + generous equity!

Healthcare Benefits (or Stipend Option for Non - US Candidates)

Work Remotely

OWNERSHIP!!