Customer Success Manager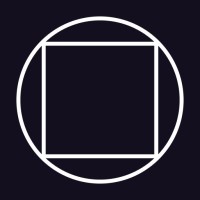 Invisible
Administration
Remote · Worldwide Business Park, Shah Alam, Selangor, Malaysia
Posted on Thursday, September 14, 2023
Website: https://www.invisible.co/
Blog: https://inv.tech/blog
Overview/Sales Deck: https://docsend.com/salesdeck
Recorded Demo: https://www.youtube.com/demo
Core Values: https://www.notion.so/invisibletech/Invisible-Values
Who are we?
Invisible Technologies helps fast-growing companies scale efficiently by offering them Operations-as-a-Service: a synthesis of automation, human specialization, and strategic consulting.
We start at the goal level, getting deep into our clients' businesses and the problems that they're facing. We break down their goals & problems into processes that we can run for them. These processes are broken down into automated and human-run steps. We believe that anything that can be automated, should be automated. But that there will always need to be a human-in-the-loop to run the best operation.
Our team is made up of 85+ strategic team members who own equity in the company (our "Partners") as well as 2000+ team members who are running our service and core company functions (our "Agents" & "Specialists")
We believe that…
Our Mission

is to unlock the creative potential of people and companies; we are the engine that powers innovation.
Our Clients

are pioneers of innovation; in industries ranging from AI to insurance to solar, many of our clients are well-known and on the cutting edge of technology and strategy.
Ownership

is our guiding value; every partner on the team is the "CEO" of their area - each of us are empowered to jump in and solve the problems in front of us.
Meritocracy

creates alignment; the value someone produces should be reflected back in the position of responsibility and compensation that they receive.
Transparency

is vital for us to run an entirely remote organization; what one of us knows, all of us should know.


About the Customer Success team
The mission of the Customer Success team is to position Invisible to become a trusted advisor to the leadership teams of the world's most influential organizations, helping them translate innovation into seamless execution. We begin by deeply understanding our client's needs, and then translate those needs into seamlessly integrated 'human + technology' solutions that can unlock exponential business value.
Your Mission
As a Customer Success Manager, you'll be at the forefront of creating experience that both delight our clients, and differentiate us from the competition. Today, our clients see our engagement model as a key differentiator, and in this role, you'll be challenged to continually elevate the client experience.
Your in-depth knowledge of Invisible, combined with a curiosity to dive deep into industry best practices, will enable you to unlock the full potential of our offerings for every client. Some of your focus areas will include scaling industry insights across clients, reimagining the client onboarding experience, and creating highly engaging business review meetings.
You'll also serve as the voice of the customer within Invisible, bridging feedback to our Product, Sales, Marketing and Technology teams. Most importantly, you'll have the autonomy to create entirely new experiences to cement Invisible's position as an invaluable partner.
Responsibilities
Create and manage the end-to-end customer experience (onboarding, weekly/monthly engagement)
Track and measure customer health
Identify upsell and cross-sell opportunities and work with account manager to
Propose and execute improvements to process, materials, and frameworks to help the Invisible team continue to provide an exceptional customer experience as we scale
Experience
3-5 years of experience managing customers at scale in a Customer Success, Account Management, or Management Consulting role
Ability to think strategically and proactively anticipate and solve for customer needs
Experience owning, maintaining, and driving a customer relationship
Experience forecasting retention risk and executing mitigation strategies, as well as forecasting and owning renewals for a book of business
Comfortable with identifying upsell and expansion opportunities
Excellent written and verbal communication skills
Well-organized, with a high attention to detail and ability to prioritize and time manage for successful execution
Ability to with decision makers at all organizational levels
Compensation & Benefits
Working Times: US (EST or PST) Hours
$90,000 annual base + up to $15,000 bonus potential (paid out quarterly) + equity!
Additional opportunities to earn more equity and increase your ownership percentage of the company, through promotions and through re-distribution of re-acquired shares via buybacks
Healthcare Benefits (or Stipend Option)
Flexible Work Schedule / Unlimited Vacation Days
Work Remotely