Commercial Manager - Foodservice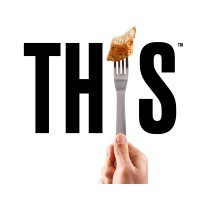 THIS
Remote
Posted on Tuesday, October 3, 2023
Sales
·
THIS Office
·
Hybrid Remote
Commercial Manager - Foodservice
Commercial Manager - Foodservice

Job Spec
What is THIS?
THIS is a high-growth, VC-backed emerging leader in producing plant-based food. Meat-alternatives, to be exact. In fact if we're being reallllly exact – our products are at the leading-edge of the plant-based sector in terms of taste, texture and appearance. Here's our insta, for a quick stalk - https://www.instagram.com/this.uk
It's worth mentioning that since our launch in June 2019, the company has experienced extremely significant growth in revenue – 188% in the last year. We have strong aspirations to continue this growth trajectory as we aim to be the no.1 plant based brand in the UK and beyond and we believe we have the team (60 plus and growing) and investment to do achieve this.
Why are we doing THIS?
We're Andy and Pete - co-founders of THIS. Our last job entailed selling tonnes (literally tonnes) of meat. Then we felt bad. Also, we felt like meat-alternatives weren't realllllly for people who love the taste of meat. We felt like they were for people who like sandals and socks. So we've basically ended up making THIS for ourselves, but we'd love other meat-lovers to nom nom it too. THIS is a game-changer.
At our core, we believe:
Stereotypes around plant-based food need to be bulldozed
Guilt-trips don't make people hungry
Plant-based food should mean zero-compromise - this is how we can recruit more meat reducers to the category
What's with this role?
You'll be joining a fast paced, action packed sales team, nurturing all things Out of Home. We've got loads going on and this person will be looking after and growing national wholesalers, unlocking large customers in the process. Another element to this role will be developing existing and new contract caterers, showing them our innovation and why we should be their plant based choice on menu.
What will you be getting up to?
Own & grow core national wholesalers by driving free trade business and unlocking large end users across multiple sectors (B&I, Leisure, Healthcare, Education, Restaurants & Hotels)
Own & grow the portfolio of contract caterers to drive wholesale pull-through
Work closely with Commercial Executive and regional wholesalers to grow small chains and independents
Regular sales forecasting, tracking & reporting
Grow distribution of core SKUs and land NPD in line with launches and company marketing moments
Construct and negotiate commercial terms: build new business proposals and renegotiate existing
Develop and execute exceptional customer JBPs that deliver against company targets, goals, and objectives
Use SalesOut and category data to identify areas for growth
Visit customers and prospects, where possible, to establish and build long-lasting relationships
Support at tradeshows and fully manage customer trade events, collaborating with the Marketing team in the process.
What are we looking for?
Someone with a minimum of 4 years FMCG Wholesale/OOH experience
The ability to pick up accounts and hit the ground running, we need someone with a passion and drive for Foodservice and developing this side of a fast -paced company.
Someone with the ability to 'move the dial' with customers
We need a self-starter - someone who is going to be comfortable winning new business.
A willingness to meet customers F2F
Experience in a field sales role is massive benefit but not a must have
Somone who has a massive passion for food is a huge tick
A HUSTLER. This person will need to get sh*t done in a major way and knock through what will seem like brick walls. We are leading the category in terms of product, and for us to stay there, you will need to have a relentlessness that isn't in everybody.
Positive attitude, proactivity and a tenacious character: things in our business can change very quickly, so being comfortable reacting quickly to unexpected opportunities and challenges is super important too!
Ability and interest to work cross-functionally, we're a small team and believe that strong collaboration will take us further than working in silos
Honesty & integrity - a conviction in your work to improve your small patch of the world for yourself and for others
We don't take ourselves seriously and we laugh at the most silly, stupid things… So you don't need to be a stand-up comedian but having a sense of humour is defo necessary.
Team player: we're colleagues but also mates (unless we're playing table tennis)
Other stuff
As a fast growing business, everyone who joins us needs to be ready to roll up their sleeves and carry out tasks away from their core focus because - they just need to get done. That could be helping to prepare samples for a customer meeting, trying new products and giving tasting notes, packing cold bags into boxes or a lot of other random stuff that comes up. They're not always the most glamorous jobs, but from the founders down, the whole team gets involved!
From our side
A competitive salary that fairly recognises your experience and potential.
We are offering share-options in our company to everyone who joins us.
25 days paid holiday plus bank-holidays – we care about our team's wellbeing, so we make sure you have time to fully switch off, rest, and recharge.
Flexible working hours – We're not a 9-5. Our focus is on your ability to deliver for the business, not your ability to keep strict working hours.
You'll have a wellness allowance every year (pro-rata) to spend on things that will improve your physical and mental wellness like gym memberships, fitness classes, dentistry, meditation apps and more.
Mental health support - the company pays for Spill, a mental health wellness provider that gives everyone access to qualified therapists and mental health resources.
3 pm finish every third Friday of the month
The chance to have a meaningful impact
As a relatively small, albeit growing, team you'll be exposed to - and have the chance to contribute towards - challenges and projects at all levels and in all areas of the business. A good idea is a good idea, regardless of the experience or seniority of who came up with it.
We'd love to hear from you, so feel free to apply with your CV and cover letter and we'll get back to you as soon as we can!
Department

Sales

Locations

THIS Office

Remote status

Hybrid Remote
Sales
·
THIS Office
·
Hybrid Remote
Commercial Manager - Foodservice
Loading application form
Already working at THIS?
Let's recruit together and find your next colleague.