Lead, Client Architect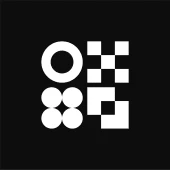 Thought Machine
IT
Singapore
Posted on Wednesday, March 22, 2023
Thought Machine's mission is bold - to properly and permanently rid the world's banks of legacy technology. To achieve this, we have developed the foundations of modern banking and built core and payments technology which runs natively in the cloud. What we are attempting is hard and means we need great people working together to build great technology.
We have grown rapidly in the past few years - growing our team to more than 500 individuals across offices in London, New York, Singapore, Sydney and Melbourne. We have raised more than $500m in funding and are now valued at $2.7bn. Our investors include Molten Ventures, Eurazeo, Intesa Sanpaolo, Temasek, Nyca Partners, JPMorgan Chase, Standard Chartered, and more.
We have created a culture enabling our team to produce the best work in the industry, ensuring we have fun along the way. We're regularly cited as having a fantastic workplace culture and have been recognised by Sifted magazine as having one of the highest Glassdoor ratings for a UK fintech company and the most generous employee share package in the industry. We've been named in the IDC list of top 100 fintechs, CB Insights' top 250 fintech companies in the world, and achieved global awards for our workplace culture and client work.
Client Architects in Thought Machine work across pre-sales and delivery engagements to help clients successfully implement Vault, providing advice on how to deploy, configure, integrate with and migrate into the platform. The Regional Client Architect Lead leads the architect team within a region (APAC, EMEA or AMER), line-managing the team in the region and working with local leadership to drive the practice forward, reporting to the global client architect lead in the UK.
Duties:
Leading a team of client architects and migration specialists within a region, line managing the team and co-ordinating resourcing across client and pre-sales engagements and representing Client Architecture within the local leadership team
Driving team strategy within the region ensuring that Client Architecture is meeting the needs of clients and the wider organisation within the region
Advising Tier 1 clients and prospective clients on how to deploy, configure and integrate with Vault
Presenting Vault architecture and best practice to senior client stakeholders within pre-sales engagements
Working with Tier 1 clients to define target architectures and transition states for implementations of and migrations into Vault, applying best practice
Capturing product features needed to allow clients to realise value and feedback into the internal Engineering function, engaging with internal stakeholders and championing those features within the organisation