Site Reliability Engineer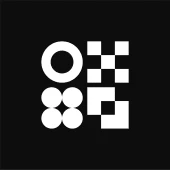 Thought Machine
Software Engineering
Singapore
Posted on Tuesday, April 18, 2023
Thought Machine's mission is bold – to properly and permanently rid the world's banks of legacy technology. To achieve this, we have developed the foundations of modern banking and built core and payments technology which runs natively in the cloud. What we are attempting is hard and means we need great people working together to build great technology.
We have grown rapidly in the past few years – growing our team to more than 500 individuals across offices in London, New York, Singapore, Sydney and Melbourne. We have raised more than $500m in funding and are now valued at $2.7bn. Our investors include Molten Ventures, Eurazeo, Intesa Sanpaolo, Temasek, Nyca Partners, JPMorgan Chase, Standard Chartered, and more.
We have created a culture enabling our team to produce the best work in the industry, ensuring we have fun along the way. We're regularly cited as having a fantastic workplace culture and have been recognised by Sifted magazine as having one of the highest Glassdoor ratings for a UK fintech company and the most generous employee share package in the industry. We've been named AltFi's B2B Fintech of the Year, placed in the FinTech50, and in the IDC list of top 100 Fintechs.
Site Reliability Engineers at Thought Machine take responsibility for deploying our software into production. As well as traditional DevOps roles, your focus will be on writing and maintaining software with the aim of automating the deployment processes.
This role will be based in Singapore.
DUTIES
Supporting the engineering team in building highly fault-tolerant, scalable applications.
Developing tools to ensure our services can scale and are highly available. We always try to manage our ops tasks with automation, by adopting open source tools or developing bespoke tools as required
Being part of the 24x7 on-call rota, helping support and maintain production systems
Day to day development support and monitoring of production server and network environments by developing and deploying logging and monitoring tools.
Developing applications to increase code quality throughout our codebase.
Supporting disaster recovery, backup, redundancy and capacity planning activities.
Working with external users/clients on a variety of projects, ensuring their success in running our core product Vault