Global Client Success Director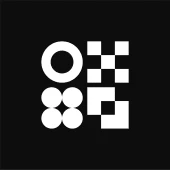 Thought Machine
Customer Service
London, UK
Posted on Friday, November 10, 2023
Thought Machine's mission is bold – to properly and permanently rid the world's banks of legacy technology. To achieve this, we have developed the foundations of modern banking and built core and payments technology, which runs natively in the cloud. What we are attempting is hard and means we need great people working together to build great technology.
We have grown rapidly in the past few years – growing our team to more than 550 individuals across offices in London, New York, Singapore and Sydney. We have raised over $500m in funding and are now valued at $2.7bn. Our investors include Molten Ventures, Eurazeo, Intesa Sanpaolo, Temasek, Nyca Partners, JPMorgan Chase, Standard Chartered, and more.
We have created a culture enabling our team to produce the best work in the industry, ensuring we have fun along the way. We're regularly cited as having a fantastic workplace culture and have been recognised by Sifted magazine as having one of the highest Glassdoor ratings for a UK fintech company and the industry's most generous employee share package. We've been named AltFi's B2B Fintech of the Year, placed in the FinTech50, and named one of Europe's fastest-growing companies by the Financial Times in 2023.
Our Client Success Management (CSM) teams foster and aim to maximise our customers' experience throughout their long-standing relationships with us. By intimately understanding the client's evolving needs and aligning them with Thought Machine's evolving offerings, the CSMs anticipate, identify and remove impediments to growth in the usage of our products. This pertains to both volumes and product expansion. They then signpost and guide clients, leveraging the internal expertise of consulting, delivery, partnerships, product and commercial teams. The CSM function should excel in representing the client's strategy and objectives within Thought Machine, acting as a liaison as required.
Reporting to the COO, the successful candidate will be responsible for evolving the Client Success Management function. They will lead and steer the teams across our EMEA, AMER and APAC regions in alignment with the company's strategic directions while maintaining direct contact with some of our largest clients.
We collaborate with some of the most significant financial institutions and industry leaders. The successful candidate must bring gravitas and an understanding of their challenges. They should build a world-leading operation perceived as a valuable partner in their transformation agenda.
The candidate will be responsible for creating a suite of commercial offerings that support our customers on their transformation journey; offering Thought Machine solutions tailored to their specific transformation stage. The Global CSM Lead will work with the Chief Revenue Officer to deliver the commercial strategies where appropriate.
Duties
Develop and drive the future vision and strategy for the CSM team, ensuring alignment with Thought Machine's overall direction and strategy
Take responsibility for overall client satisfaction throughout their lifecycle, encompassing delivery and clients that are currently live
Pioneer industry best practices and infuse these learnings into the team and wider organisation to foster continuous improvement and adapt as necessary
Build commercial offerings that can be licensed to drive value for our clients, including managing the P&L generated by these offerings
Work with the CSM teams, Sales and Account Directors to enhance their account plans and establish / progress Client Success Plans for all clients. Offer guidance on pertinent features to cater to their specific needs
Agree and establish measures of success for the CSM team
Engage in continuous discovery to gain a deeper understanding of client needs and proactively offer solutions that boost client advocacy, satisfaction, and faster, frictionless delivery and expansion
Become a strategic partner to our clients and other divisional leads in Thought Machine
Collaborates with account management at the pre-sales and renewal stages, jointly identifying sales opportunities throughout the client life cycle