Cell Culture Technician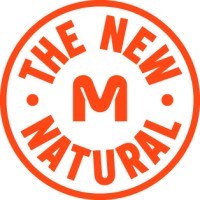 Meatable
Software Engineering, People & HR
Delft, Netherlands
Posted on Friday, May 5, 2023
The Meatable approach for creating 'cell-based' meat is based on ground-breaking proprietary technology that was developed at The University of Cambridge and allows us to turn induced pluripotent stem cells (iPSCs) into muscle and fat cells, creating 100% real, delicious, guilt free meat. We use iPSCs because they have amazing benefits that enable affordable, at scale production (e.g. they are pluripotent, grow completely serum free, have unlimited proliferation capacity and can grow in suspension). With our technology, scalable cell-based meat production is becoming a reality.

We are a young and fast-growing company and are entering our next wave of growth. Given our size, new team members will be a huge part of our motivated multidisciplinary team. Our culture encourages everybody on the team to actively shape their position and we provide ample opportunities for personal and professional growth.

As Cell culture Technician, you will work in the Ingredients Team which is part of the Research and Development Department to support the development of cheap and efficient cell culture media suitable for the production of cultured meat. You will be challenged to maintain cell lines and perform cell-based assays under close supervision of scientists and other technicians of the team.

Furthermore, your responsibilities are to support research by conducting routine experiments and prepare media and solutions based on set formulations.
You are a proactive communicator, have a hands-on mentality with attention to details. You need to be flexible and able to learn and change.